BLUE RIDGE MOUNTAIN WEDDINGS

Blue ridge mountain weddings are becoming increasingly popular as people look for a beautiful, natural setting for their special day. The majestic Blue Ridge Mountains provide a stunning backdrop for any wedding celebration. Weddings set among the mountains create an unforgettable experience for everyone involved. Couples can choose to exchange their vows in a chapel, park or even on a mountaintop surrounded by the stunning views of the Blue Ridge Mountains. With its variety of venues, the area has become known as a destination for romantic destination weddings. Depending on the needs of the couple, packages can be customized to include luxurious lodging, catering and other amenities. Outdoor weddings can also be held in one of the many picturesque locations that the area has to offer. From charming chapels to expansive meadows, the area is sure to have something that will make a wedding truly unique.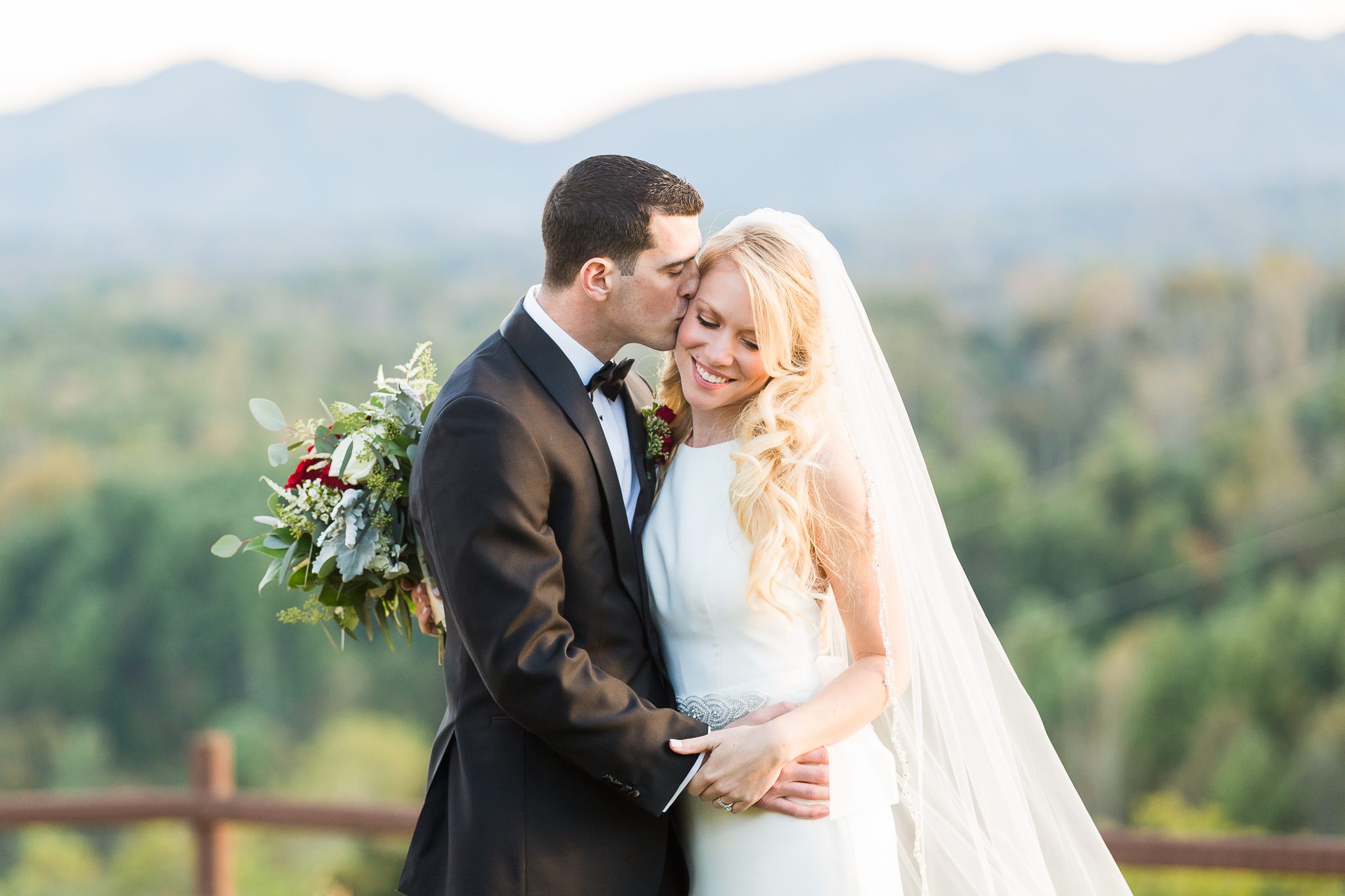 Whether you're getting married in a small town or having a destination wedding, a Blue Ridge Mountain Wedding can add something magical to your ceremony. From gorgeous mountain peaks to sparkling rivers, there are so many breathtaking views to choose from.
The natural beauty of the mountain range makes it a perfect place to exchange your vows in front of friends and family. Not only is the scenery simply stunning, but it can be much more budget-friendly than other traditional wedding destinations. Getting married in the mountains will save you money on venue and catering costs, allowing you to put those funds towards something else. Plus, the area offers plenty of activities for guests of all ages. Everyone can enjoy some scenic hikes, fishing, and picnicking.
Planning a wedding in the Blue Ridge Mountains also gives you more creative freedom when it comes to decorating. Assemble a stunning floral archway with wildflowers found right outside your door, craft your own centerpieces using herbs and spices, or opt for some rustic elements like mason jars and burlap. The possibilities are endless!
If you're envisioning an unforgettable experience for your wedding day, look no further than a Blue Ridge Mountain wedding. Filled with breathtaking views, affordability options, and plenty of room for creativity, you'll have the most memorable day of your life.
At BlueRidgeMountainWeddings.com we offer a wedding directory in seven states in the Blue Ridge Moutnains to make it easier to find vendors so that you or your wedding planner can find the right businesses to make your day special.
MORE BOOKINGS THAN VRBO, AIRBNB, AND TRIPADVISOR
VERY PLEASED…
My name is Annette Cates (owner) of Massanutten Springs Vacation Rental Properties along with #1 Rock Tavern River Kamp. Several years ago I received a phone call from Robert Somes introducing me to his online travel website to advertise my cabin rentals and campground by listing them on his directories for the Blue Ridge Mountains. As he explained the benefits – my interest was peaked! I have been with him since that day, since he started building his network and the many different travel websites. Now his websites produce more traffic and bookings for my cabin rental business and campground than vrbo, trip advisor, even Airbnb.  I highly recommend taking his phone call and becoming a part of his network!
"It's worth every dollar spent."